Gain actionable financial insight into your project earning by using Avaza's new feature that allows you to link Invoices to Projects.
Switching On the Project Invoice Link
You can choose to enable this feature by navigating to Settings > Invoice Settings.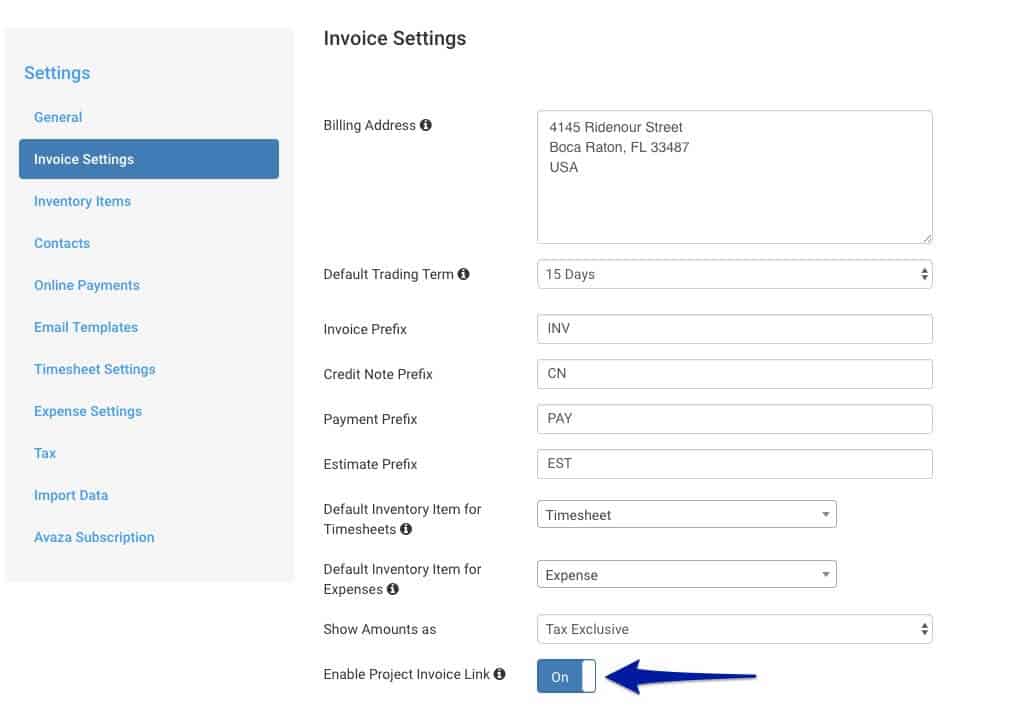 Figure: Switch on the Project Invoice Link
Linking Invoice Line Items to a Project
When this setting is switched on, a new dropdown appears on each invoice line-item called "Link project". Line items that are added by using the Add Time, Add Expense or Add Fixed Amount buttons are automatically linked, and for all other items you can choose which project (for the same customer) you want to link them to. You have the option of selecting active projects or even archived projects that have uninvoiced time, expenses, or fixed amounts.
Although this change does not affect any existing invoices, you can easily edit them and manually link individual line items to relevant projects. This will allow you to accurately report on project billing.
Figure: Link Individual Inventory Items to Active Projects
Project Summary Report
The Project Summary Report displays all invoices linked to a project. You can view these by navigating to the Total Amount panel on the report. The Invoices tab displays the following information:
Invoice ID
Subject
Status
Invoice Date
Due Date
Total Invoice Amount
You can click on invoice number to open the invoice details page for a particular invoice.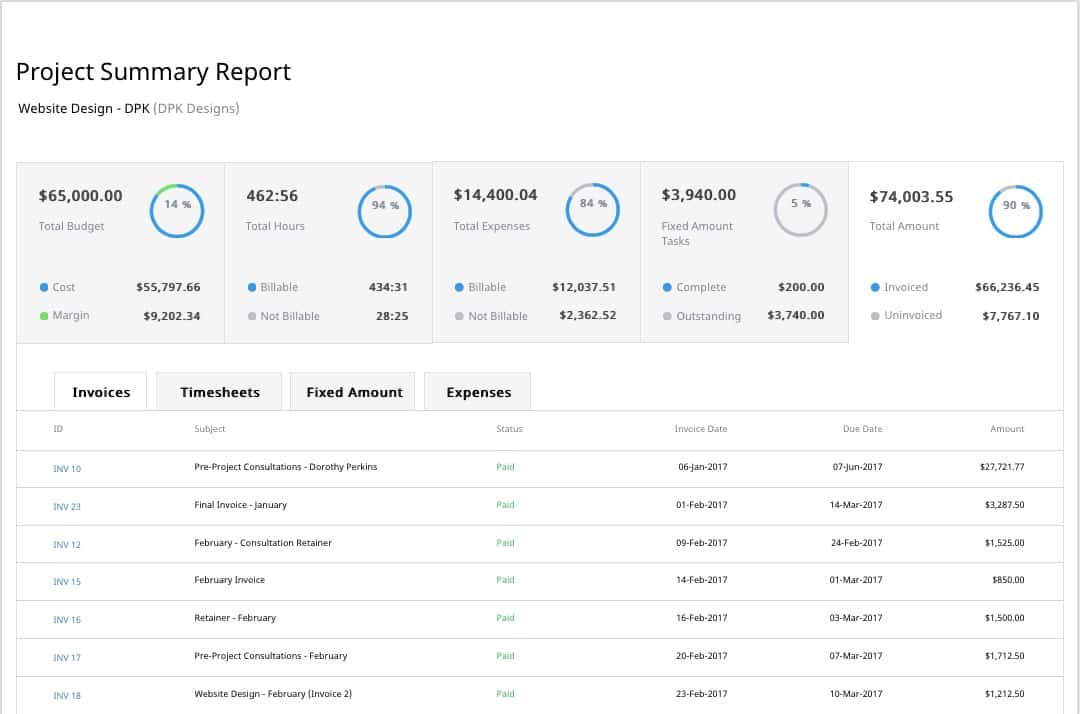 Figure: Generate and Analyze the Project Summary Report
We hope you'll enjoy this new feature! Let us know what you think in the comments.
The Avaza Team