We are happy to announce the Avaza App Marketplace, home of the apps that integrate & extend the functionality of your Avaza account.

You can access the Marketplace by navigating to Settings > App Marketplace. To start with we have added a selection of apps that were developed by the Avaza team alongside existing integrations. This is just the beginning.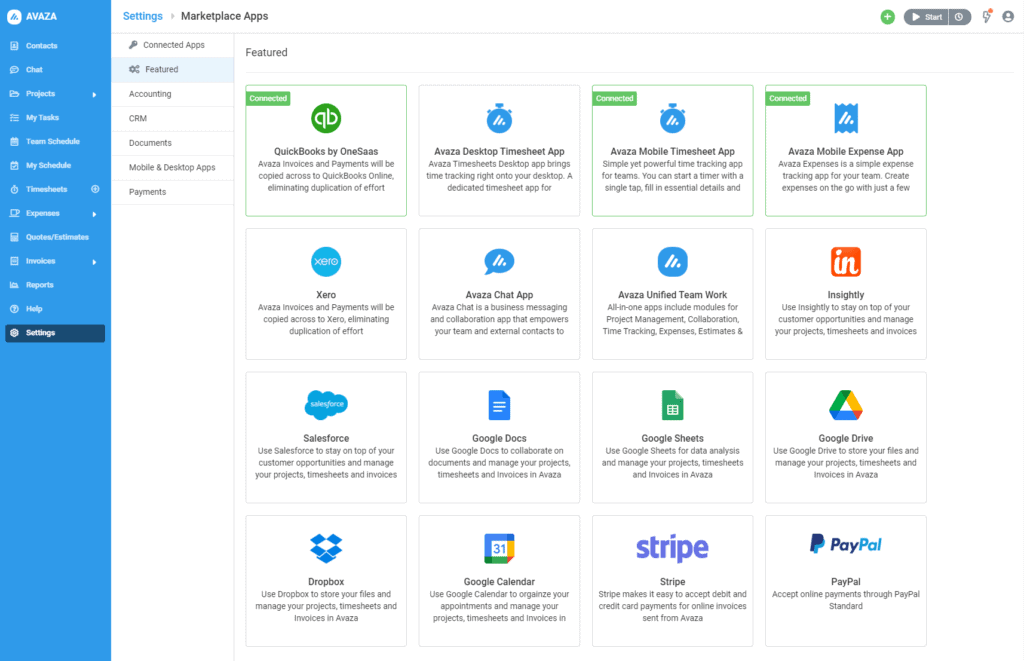 We will be expanding the lineup of integrations. Third party developers who have built apps that integrate with Avaza can request to have their app listed on the Marketplace.

Apps can have different capabilities within the App Marketplace.
Apps can be simple listings that point to further information, or they can have more complex functionality within the store, such as the ability to expose Install, Connect & Disconnect buttons, and have an embedded Settings management experience.
To learn more about any particular app click the app card to view more details in the popup.
Please feel free to reach out to us via chat or email with suggestions of integrations that will help your business be more productive.
Best wishes,
The Avaza Team