Avaza is happy to announce some new highly-requested functionality: Project Codes!

We have added support for enabling a unique Project Code to be associated with every Project. This is particularly useful for teams who juggle large numbers of similar projects for many clients and want a unique way to reference them.

You can enable Project Codes on your company  Avaza account via Settings > Project Management Settings.

Project Codes can be assigned Automatically or Manually.
When Manual, you will see a new Project Code text field when you create projects. You can put any unique code you like in there.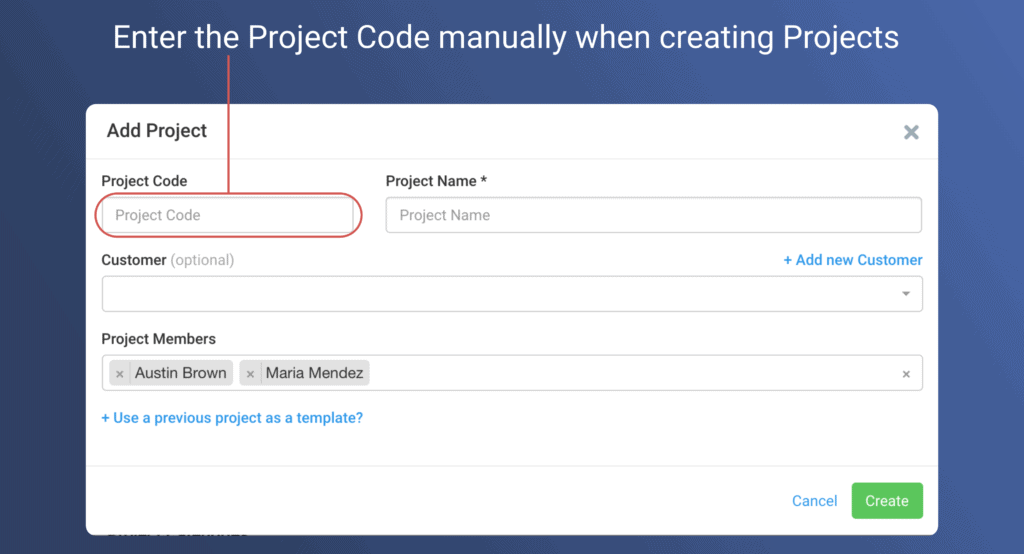 When Automatic, you can specify a common Prefix to use (e.g. "P" or "PROJ") and a starting number for an automatically incremented sequence. Then Avaza will automatically generate the next Project Code in the sequence for each new project. (e.g. "P0003", "P0004" etc.)
Once a Project Code is assigned, you will see it as a prefix to the Project's title throughout Avaza. 

We look forward to your feedback on the new functionality!
Kind regards,
Avaza Team.